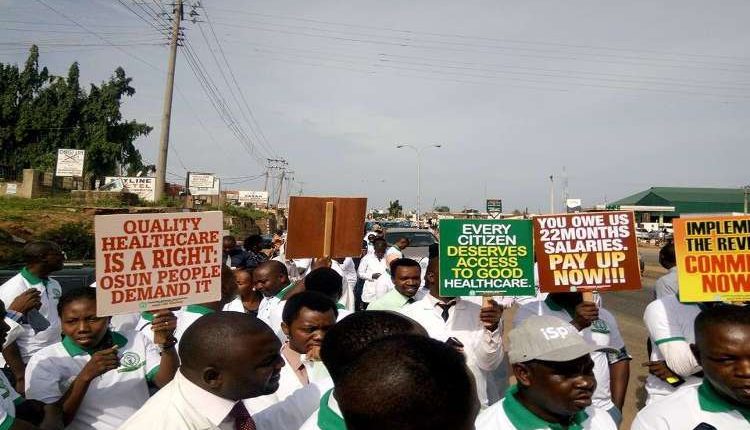 HomeNews
We Want Our Full Salaries – Resident Doctors Tell FG
NEWS
By Mr. OkayNG On 41 mins ago
0
8
The National Association of Resident Doctors says it would only call off its strike if there was a serious commitment from the Federal Government to meet its demands.
The NARD President, University of Abuja Teaching Hospital(UATH) chapter, Dr Ucha Nephro, said this in an interview with the News Agency of Nigeria in Abuja.
Nephro expressed regrets that the government has been making promises to solving the demands, but was yet to show commitment.
He said resident doctors in UATH have not been paid their full salary in January, February, March and August 2017.
"We want the federal government to pay us our full salary. Other staff of the hospital has their salaries paid fully because they are under Integrated Personnel and Payroll Information System (IPPIS) platform.
"We also want to be under the platform," he said.
Nephro disclosed that NARD members in UATH got 78 percent of their salary in January, it got 78 in February and March, 80.
"It was corrected in April and we have been asking federal government to pay us these arrears.
"In August 72 per cent was paid, now we don't know whether there will be salary for September," he added.