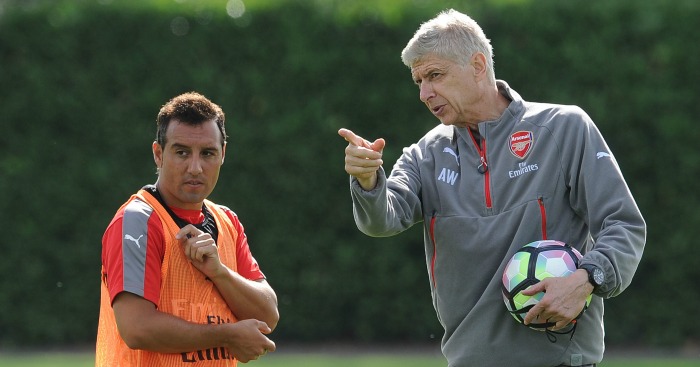 Arsenal manager, Arsene Wenger, says injured Spanish midfielder, Santi Cazorla, is making steady progress to full fitness after his long-term lay off.
The injured Spain international hasn't played since Arsenal's Champions League win over Ludogorets last October.
Wenger, who is hopeful that he could make an appearance this season said Cazorla could be back to action before Christmas.
"The flexibility of his ankle looks good, his mobility is good and now it's about getting back to full fitness without having any setbacks," said the boss.
"It's very difficult to predict when he will be available again. I think it's very difficult to set a time. Not before Christmas, that's why I didn't involve him in the Europa League, but overall I hope that after Christmas he will be available.
"Yes (I think he'll play at the highest level again)," added the boss. "But he has not played for a year now. He's had a few surgeries so you are always cautious to set a time or date, but overall, yes it looks positive."