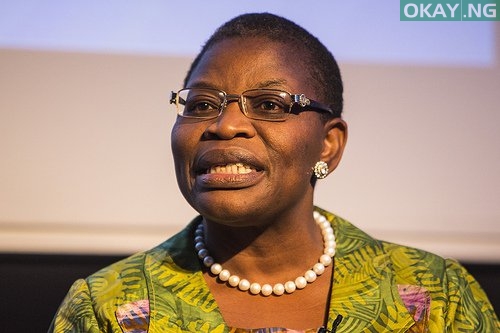 A former Minister of Education, Obiageli Ezekwesili, has likened the new 120 cut-off mark for entry into tertiary institutions by the Joint Admission and Matriculation Board (JAMB) to running a race from top to bottom.
According to the co-convener of Bring Back Our Girls (BBOG) group, the exam body has outlived the purpose for which it was established.
Ezekwesili, who stated this when speaking with newsmen in Abuja on Saturday, said rather than conduct entrance examinations for university admission, JAMB should only be made to play a regulatory role while universities are granted autonomy to conduct their own entrance examinations and determine the quality of students they want to admit and set their own standards.
While noting that the 120 cut-off mark set by JAMB is not a ceiling, Ezekwesili stressed that the question to be asked should be whether the floor of 120 is sufficient to give a university the right raw materials to train in other to make them world-class human capital.
"I will say no and there has to be much more intensity in determining that the qualification attribute should be and once we do that, it will set us way back to early child education. When I see society screaming about this cut off mark they have done, I say you are wasting tears on a symptom.
"You need to go to the root of the problem and that means we need to go back to the first phase in education which is early child care, basic education and secondary education which ultimately determine the readiness of our children to university education."
She further explained that the idea of establishing JAMB was that in a federal system, the government wanted to find a means of equalising standard and to ensure that you set the bar in a way that brings in everybody.
"What you then have to look at is, does it continue to be relevant as a standard setting mechanism to actually determine who gets to what University and how? I would say not anymore."